Melita Hume Prize 2016
Announcing The 2016 Melita Hume Poetry Prize
The Melita Hume Poetry Prize is an annual poetry publication award for an original, first full-length collection by a young poet, resident in the UK or Ireland, writing in the English language. 
Previous years' winners include Caleb Klaces for Bottled Air, Marion McCready for Tree Language, Amy Blakemore for Humbert Summer, Maria Apichella for Psalmody, and Tony Chan for Four Points Fourteen Lines.
The winner will receive publication by Eyewear Publishing Ltd and an honorarium of £1,500. 
Submissions are open until September 1. 
The final judge for the Melita Hume Poetry Prize is Mark Ford. 
The fee to submit to the prize is £10.00. 
The aim of the prize is to support younger emerging writers during difficult economic times, and is open to any poet under the age of 35, of any nationality, resident in the U.K. or Ireland.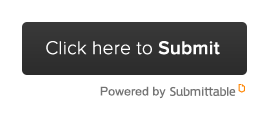 About the Judge 
Mark Ford was born in Nairobi, Kenya in 1962. He has published four collections of poetry, Landlocked (Chatto & Windus, 1992), Soft Sift (Faber, 2001) and Six Children (Faber, 2011) and Selected Poems (Coffee House Press, 2014). He is also the author of a critical biography of Raymond Roussel (Raymond Roussel and the Republic of Dreams (Faber, 2000), and three collections of essays, A Driftwood Altar (Waywiser Press, 2005), Mr and Mrs Stevens and Other Essays, (Peter Lang, 2011) and This Dialogue of One (Eyewear Publishing, 2014). He has translated Raymond Roussel's Nouvelles Impressions d'Afrique (published in a parallel text edition by Princeton University Press in 2011), and an 800-page anthology of the poetry of London (London: A History in Verse (Harvard University Press, 2012). He teaches in the English Department at University College London, and is a regular contributor to the London Review of Books and the New York Review of Books.
Guidelines
• Submissions must be made via Eyewear Publishing Ltd's Submittable page before September 1, 2016. The fee to submit is £10.
• Manuscripts must be original work, between 48 and 100 pages in length, by a single author, in the English language. There are no restrictions on style or subject matter. The Eyewear staff encourage writers from diverse backgrounds to submit their work. 
• Individual poems in the submission may have been previously published online, in periodicals, or in pamphlets, but the collection as a whole must not have been previously published (self publishing constitutes prior publication).
• Submissions should be made without the inclusion of an acknowledgments page.
Eligibility
The Melita Hume Prize is open to poets who have not previously published—and are not under contract to publish—a full-length collection of poems. Writers of all nationalities who are aged 35 or younger at the time of submission and who are resident in the UK or Ireland are eligible to submit. 
Code of Ethics
• All entries will be screened by the Eyewear Publishing Ltd staff; we will not use students or interns to screen submissions. 
• The Final Judge of The 2016 Melita Hume Poetry Prize is Mark Ford. Close friends, employees, family members, and students of the final judge are not eligible to submit to The Melita Hume Prize.
• The prize honours Melita Hume, a book collector and compiler of poems and information about many authors.