The Beverly Prize

The Beverly PRIZE 2017
If you have a manuscript in the English language that you would like Eyewear Publishing LTD to consider for publication (and if the manuscript is ineligible for The Melita Hume or Sexton Prizes), we invite you to submit the work to The Beverly Prize: an annual series for an outstanding work of fiction, nonfiction, poetry, or criticism. 
The work of one or more authors will be selected from open readings in The Beverly Series each year. Eyewear Publishing LTD will announce its selection for The Beverly Series in the first week of January, 2018.  Readings are open from January 6 through September 15 of each year. 
Our 2017 FINAL JUDGE is: DANTE MICHEAUX
Dante Micheaux is the author of Amorous Shepherd (Sheep Meadow Press, 2010). His poems and translations have appeared in Poetry, PN Review, The American Poetry Review, Callaloo and Tongue—among other journals and anthologies. He has been shortlisted for the Benjamin Zephaniah Poetry Prize and the Bridport Prize. Micheaux's honors include a prize in poetry from the Vera List Center for Art & Politics, the Oscar Wilde Award and fellowships from Cave Canem Foundation and The New York Times Foundation. He holds a Master of Fine Arts in Creative Writing from New York University.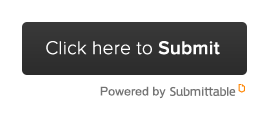 Eligibility
Writers of any nationality, citizenship, and country of residence are eligible to submit work to The Beverly Series. 
Guidelines
Submissions must be made via Eyewear Publishing LTD's Submittable page. 

The fee to submit is £20.
Only work ineligible for the Sexton and Hume prizes will be considered for the Beverly Series.
Manuscripts must be original work, by a single author, in the English language, not previously published. There are no restrictions on style or subject matter. The Eyewear staff encourage writers from diverse backgrounds to submit their work. 
Individual selections in the submission may have been previously published online, in periodicals, or in chapbooks, but the collection as a whole must not have been previously published (self publishing constitutes prior publication).
Code of Ethics
All entries will be screened by the Eyewear Publishing LTD staff; we will not use students to screen submissions. 
Eyewear will announce its selection or selections from the inaugural Beverly Series in January of 2018.
The Beverly Series takes its name from our director's beloved aunt who actively encouraged wide reading and critical thought.